Moving out – Tips for an easy move
5/20/2020 (Permalink)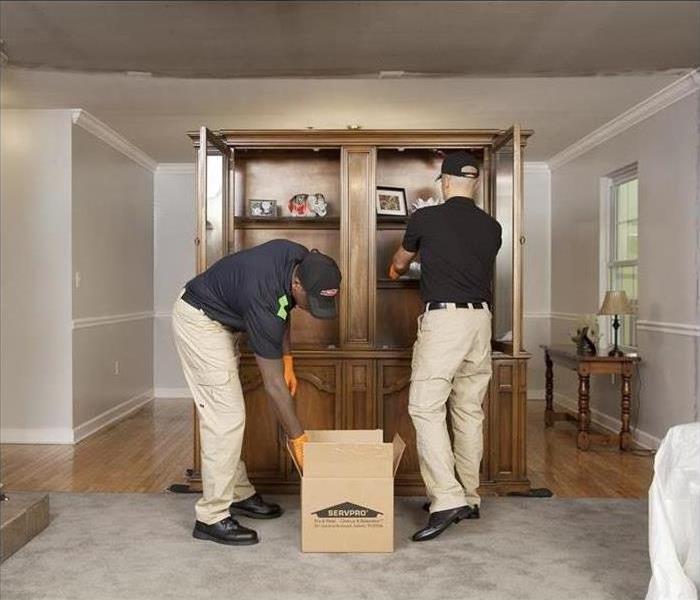 Buying and selling a home can be a hectic process. Many people often say it's one of the most stressful life experiences. Not only do you have to do the hard labor work of physically moving all your belongings, but your life doesn't stop when the time comes. Between getting things in order, changing school systems, potentially going through a simultaneous career adjustment – it can present an abundant amount of work and stress.
Purge before you pack – Before you begin packing, do a walk through and rid anything that you do not need. You can make separate piles for any unwanted items – donate, trash and sale. If you do it early enough, you can even have a yard sale.
Start packing things you don't use – In order to prevent waiting until the last minute to begin packing, you can start a few weeks ahead of time and pack items that you rarely use. This allows you to get packing done early, but not miss out on any of your necessities.
Bundle your hangers – Re hanging clothes can be a pain and very tedious. Try and keep most, if not all, of your clothes on hangers and group them up. Every group of 10 or so, can rubber banded together, and you can use a trash bag as a garment bag to hold them.
Pack tight – Pack the boxes as tight as you can and prevent leaving any open space. Bundle breakable items and any empty space in the box, stuff with packing paper or towels.
Label boxes and rooms – To make unpacking easier, label the box with what's inside the box, and what room of the house it belongs to. It will make it much smoother when it comes time to unpack and organize everything into your new home.
Take photos – If you want to mimic how you have things set up, or how cords are connected, take pictures. It will give you a good reference when it comes time to decorate or plug your sound system into the television.