Happy National Teacher Appreciation Day
5/8/2018 (Permalink)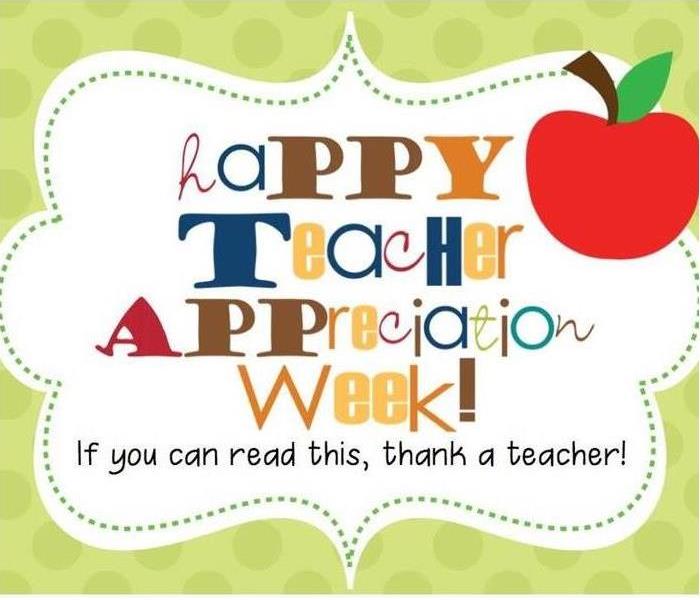 Teachers play a critical role in educating and shaping our children: the future leaders of our country. They are kind, patient, hard-working, dedicated and understanding professionals that mold our children's lives in a positive direction. We entrust our children with the teachers, and they affect their lives on a daily basis. It is time to say "Thank You" to the exceptional teachers that you know. Let them know that they are appreciated for all that they do.
& well, today is that day! - National Teacher Appreciation Day, and some restaurants and retailers are even offering "freebies" and deals to the country's educators ! Many of the deals and freebies are not limited to Tuesday; the celebration of teachers goes on the rest of the week, and so do most of the deals.
Note: Some of the deals listed may not be available at all locations. Check with local retailers. Also, deals require that you verify you are an educator.
Though here at SERVPRO we thank our Educators Everyday, it never hurts to say it too much - THANK YOU & YOU ARE APPRECIATED always!